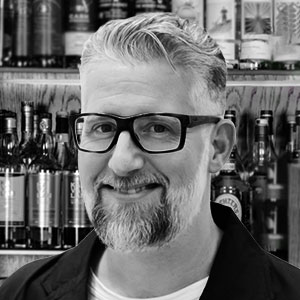 Jon Lister
Head of Creativity & Drinks
Jon seems to have spent his entire adult life behind the bar. From craft pubs and boutique hotels to artisan restaurants and bespoke cocktail lounges, Jon has drawn on these to become an inventive designer of cocktails and a leading consultant in the industry.
He joined the Speciality Brands team in 2013, having represented the UK in the Diplomatico World Tournament cocktail competition. Now having swapped the back bar for the portfolio of Speciality Brands, Jon has not lost his love for the creative. He brings showmanship and originality to the table and is the "go to" mixer and shaker of the team.
Jon may be known for the experimental, from food pairings to original serves, but with his faithful hound Sazerac never too far from his side, it is clear that he still has a passion for the classics.