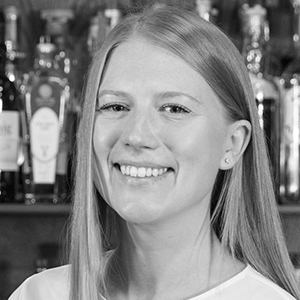 Sarah Parr
Retail - Key Account Manager
Sarah joins the Speciality Brands team from sunny Manchester as our Retail Development Manager for London and South, managing both regional groups and independents. Her heart has been captured by London and is here to stay.
Sarah's love for wine and spirits began during an Erasmus year in the South of France. Whilst her fellow Université de Montpellier students were indulging in their favourite pastime (striking), Sarah was enjoying all the liquid delights France has to offer. Sarah joins our retail team with 10 years of experience in the wine and spirits industry, including retail and commercial roles at Majestic Wine and managing the Northern sales channel for a start-up drinks agency, where she helped to launch Three Rivers Gin into the UK market.
Often found with a Martini in hand and impractical shoes on her feet, her main passion is eating. She relishes a humble burger just as much as a 12 course Michelin meal.