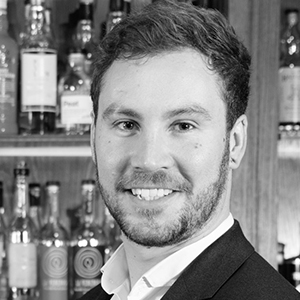 Toby Aird
Business Development Manager - East London & South
Toby has spent his entire adult life in the drinks industry in some form or another, be it in the Europe or the USA. He comes from a bartending background, having worked in leading bars across the UK, Arizona, and the west coast of America.
After realising his passion for all things drinks, he took all the skills he developed behind the bar to use them every day as a Business Development Manager with Speciality Brands, responsible for account management and brand development.
East London is Toby's playground and you will be sure to find him sampling anything weird and wonderful in one of its many world class venues. When he's not tasting, live music and Mexican food are top of his list of priorities, closely followed by a keen interest in restoring motorcycles, snowboarding and surfing. These aren't always possible in Hackney, so trips to either the beach or to the mountains are often on the cards.