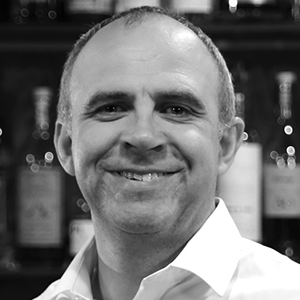 Chris Seale
Managing Director
Chris keeps his steady hand on the tiller as he steers Speciality Brands on its path of growth.
Having spent over 20 years in commercial and marketing roles in large international businesses, Chris founded Speciality Brands with Raj and Sukhinder Singh, after becoming frustrated with big company politics and followed his desire to get closer to his products and customers. Having spent 25 years working in the booze sector, 10 of them with Pernod Ricard, Chris has very strong experience of the UK beer, wine and spirits markets.
Proud father of Hayden and Ellis, Chris is a very proud Welshman and keen sportsman. When he is not coaching or watching rugby you will find him in one of London's many cocktail bars or restaurants enjoying a Negroni or glass of Chablis.