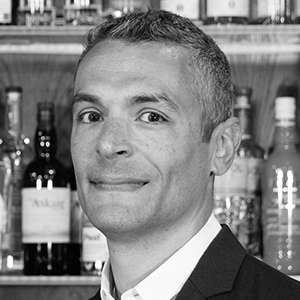 Daryl Avery-Smith
Business Development Manager - West & Central London
Daryl joined the Speciality Brands team as Business Development Manager for Central and West London. Over the last 5 years he has gained a wealth of experience across the wholesale and agency business from Amathus Drinks, with specific responsibility throughout West London including Mayfair and its many prestigious establishments.
Prior to working in the wholesale sector, Daryl managed a number of well-known bars around London, as well as being a professional DJ having involvement with some of the top-notch promoted nights, where he could be seen rubbing shoulders with the jet-set DJ crowd.
With a creative flare for mixing his drinks and tunes, sometimes both at once, he's never too far away from anyone of London's classy establishments. When he's not swooning around the West End, he's fully committed to supporting his son's passion for all things footy and can be seen (and heard) on most Saturday mornings, supporting the talented Edmonton Eagles team.