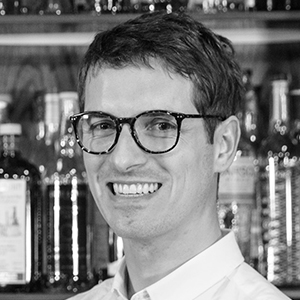 Dean MacGregor
Rum/Rhum Brand Ambassador
After 13 years in the industry, Dean has joined the Speciality Brands team as our Rum Portfolio Ambassador. Like many, he discovered his passion of bartending, great spirits and hospitality whilst at university, and has never looked back.
Working in an array of cocktail bars, his love of rum eventually took him to the infamous Trailer Happiness in London's Notting Hill, where he moved into working with premium spirits brands and ambassadorial role.
He has joined us after his previous work with El Dorado, where he spent the last three years sharing his love and knowledge of rum across the UK, whilst searching for 'the' best daiquiri.
When he is not talking about sugarcane varietals and rum marks, you can find him in one of many venues, watching his favourite bands and DJ's with close friends.