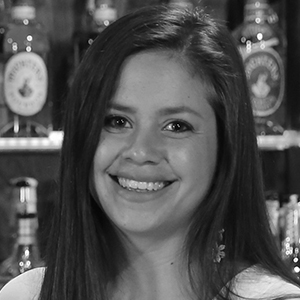 Gabriela Moncada
Agave Ambassador
Gabriela or Gaby as she likes to be called, is Speciality Brands' Agave Ambassador. Originally from Guadalajara in Mexico, Gaby is proud to be able to impart her knowledge, passion and love for the agave spirits produced in her native country to UK bartenders and consumers who are discovering this fantastic category through her tastings, trainings and talks.
After more than ten years' working in cocktail bars in London, Gaby began promoting Tequila as a brand ambassador. A native of Jalisco, Gaby's wealth of knowledge extends far beyond Tequilas of her home state, to the smoky stone pits for some mezcals in Oaxaca, and to the rustic Philippine stills used by the Maestros Taberneros responsible for making Raicillas in Jalisco.
Although she may not seem it, those who know Gaby will tell you she's a wild child at heart! If Gaby isn't out riding motorbikes too fast on slow country roads around the world, then she's probably dancing salsa on one of London's busy dance floors.