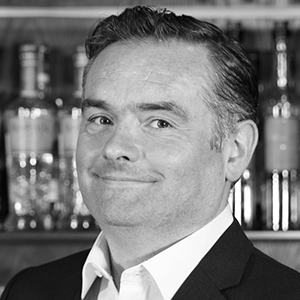 Matt Harrison
Head of On Trade
Matt, who has spent all his working life in the drinks trade, or as his friends say never having a proper job, divides his time managing the London On Premise Team and  looking after hotels and groups in London Central and West Area.
Matt has worked in retail, for wholesalers and brand agencies across the country and is bringing his experience in building strong long lasting relationships with customers. His drive for high quality service and passion for premium brands found the perfect fit in the Speciality Brands family. Partial to the odd Manhattan he can be found in London's prestigious hotel bars talking all things spirits, sampling their wondrous creations and smiling politely.
Hailing from the teeming metropolis of Ashton-under-Lyne, but without the accent, he has moved around the country before coming an honorary Man of Kent in 2003, where he spends time with his teenage family, watching various sports and rooting for the mighty Valiants, Port Vale FC.