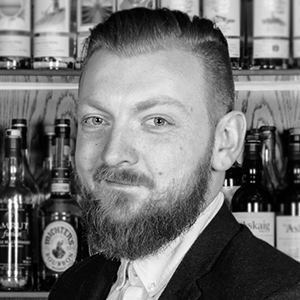 Nathan Shearer
Head of Education
Nathan has worked in the food and beverage industry since he was fourteen years old and has never even considered a career in any other sector.  Starting in restaurant kitchens in his hometown of Porthcawl, South Wales, Nathan swapped the chef whites for bar aprons when he was eighteen and has since worked at some of the world's finest drinking establishments.  During stints at cocktail bars Callooh Callay in Shoreditch and Swift in Soho, Nathan was part of the team that won Spirited Awards at Tales of the Cocktail in New Orleans. 
After falling in love with the Speciality Brands portfolio whilst working behind the bar, Nathan joined the company in 2018 and spent the next few years talking all things whisky before taking on the role of Head of Education in September 2022.
When not on duty you'll most likely find Nathan hunting down heritage workwear, filling his closet with Japanese denim or slurping a big bowl of ramen with a highball on the side.