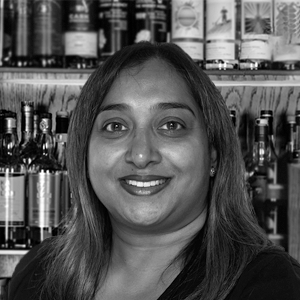 San Sehgal
Customer Service Administrator
With over 20 years of experience in customer service, across leisure, retail and wholesale sectors, San's motto is "We need to deliver the level of service we expect as customers ourselves!".
San worked for 4 years with an established wholesaler of 45 years before joining Speciality Brands.
After 7 years in the drinks industry, San's most recent passion is mixology, creating cocktails and tastings when hosting for family and friends.
San loves travelling and has been very lucky to have visited many exotic locations, experiencing different cultures, cuisines and of course exclusive hotels and bars.