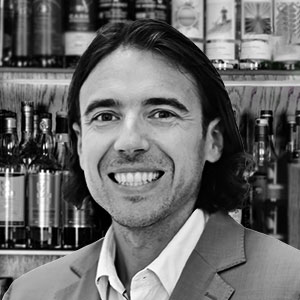 Tom Bartram
North and Midlands Sales Manager
After more than 10 years with Speciality Brands, Tom is part of the furniture. With over 20 years of industry experience under his belt, he has worked both sides of the bar, including at some of the world's best drinking establishments, and 15 years working for spirits brands.
Tom spent his first four years with Speciality Brands building a solid foundation for the company in London before returning to his roots in the North and Midlands, and is now the on-trade sales manager for these regions.
Tom is known for having a deep understanding of all spirits categories, having travelled distilleries across the globe in search of the finest drams. He was one of the first people to achieve a WSET Spirits Level 3 Pass with Distinction, and is a regular judge of various spirits tasting competitions such as IWSC and ISC.