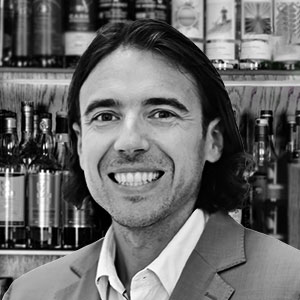 Tom Bartram
Business Development Manager - North of England
Tom, our resident drinks geek, has over 16 years of industry experience under his belt, including tending bars at some of the world's best drinking establishments, and 10 years working for spirits brands.
After spending his first four years with Speciality Brands building a solid foundation for for the company in London, Tom has now moved back to his roots, looking after the on trade in the North and Midlands. 
Tom is known for delivering ground breaking training sessions on a variety of subjects and spirits categories. With a particular focus on the spirits of South and Central America, Tom has travelled extensively from the vineyards of Peru to the mountains of Oaxaca searching out the perfect tipples, which he will tell you about at great length, whether prompted or not!